REVIEW: Donald Windham: "Two People"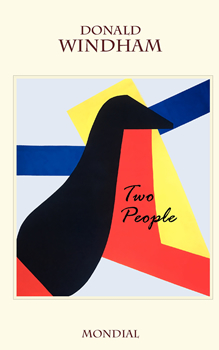 (Early Gay Classic; Novel)
ISBN-10: 9781595691033
196 pages
Neglected for over forty years, this moving novel has been republished in a more tolerant climate. "Two People" is about a love affair in Rome between a middle-aged American and a much younger Italian, but the word "people" in the title is both singular and plural, dealing with two cultures as well as with two individuals. First published in 1965, when the word "gay" in its sexual implications was little used or even recognized by heterosexuals, "Two People" anticipated many novels about same-sex relationships that followed. But Windham's gentle story was forgotten, in part because of the propriety of its manner and in part because it is as much a meditation on love and friendship as it is a recounting of the affair between Forrest and Marcello. "Love's power is that it lets you exist outside your own body," Windham observes through Forrest: "It is present in affection's most immaterial manifestations, in the knowledge that your thoughts contain another person, or that another person has you in his mind. Its biological end is the creation of a new body, and because of this it has been taught that the love between men should remain chaste. But life is not so clearly defined..."
Donald Windham is the author of novels, short stories, plays, and memoirs, in a distinguished career spanning half a century. His writing has been praised by J. R. Ackerley, Albert Camus, Cyril Connelly, E. M. Forster, Andre Gide, Thomas Mann, Marianne Moore, Georges Simenon, Carl Van Vechten, and Tennessee Williams, among others. (Bruce Kellner). --- Works by Donald Windham: Novels: The Dog Star, 1950; The Hero Continues, 1960; Two People, 1965; Tanaquil, 1972; Stone in the Hourglass, 1981. Stories: The Warm Country, 1960. Plays: You Touched Me!, 1947 (with Tennessee Williams); The Starless Air, 1953. Memoirs: Emblems of Conduct, 1964; Lost Friendships, 1987; 1948:Italy, 1998.
(Review by: Mondial - Bruce Kellner)